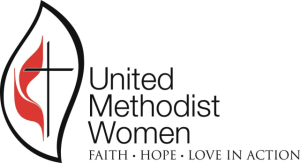 Our Purpose
"The organized united of the United Methodist Women shall be a community of women whose purpose is to know God and to experience freedom as whole persons through Jesus Christ; to develop a creative, supportive fellowship; and to expand concepts of mission through participation in the global ministries of the church."
We are the voice for women all over the world who advocate justice for women and children's rights.  We have three circles:  Agape, Rebekah, and Sarah.    Each circle meets monthly.  Please contact Anita Chops; president for additional information.
Visit the national website for UMW at http://new.gbgm-umc.org/umw/.